25th Anniversary – June Sale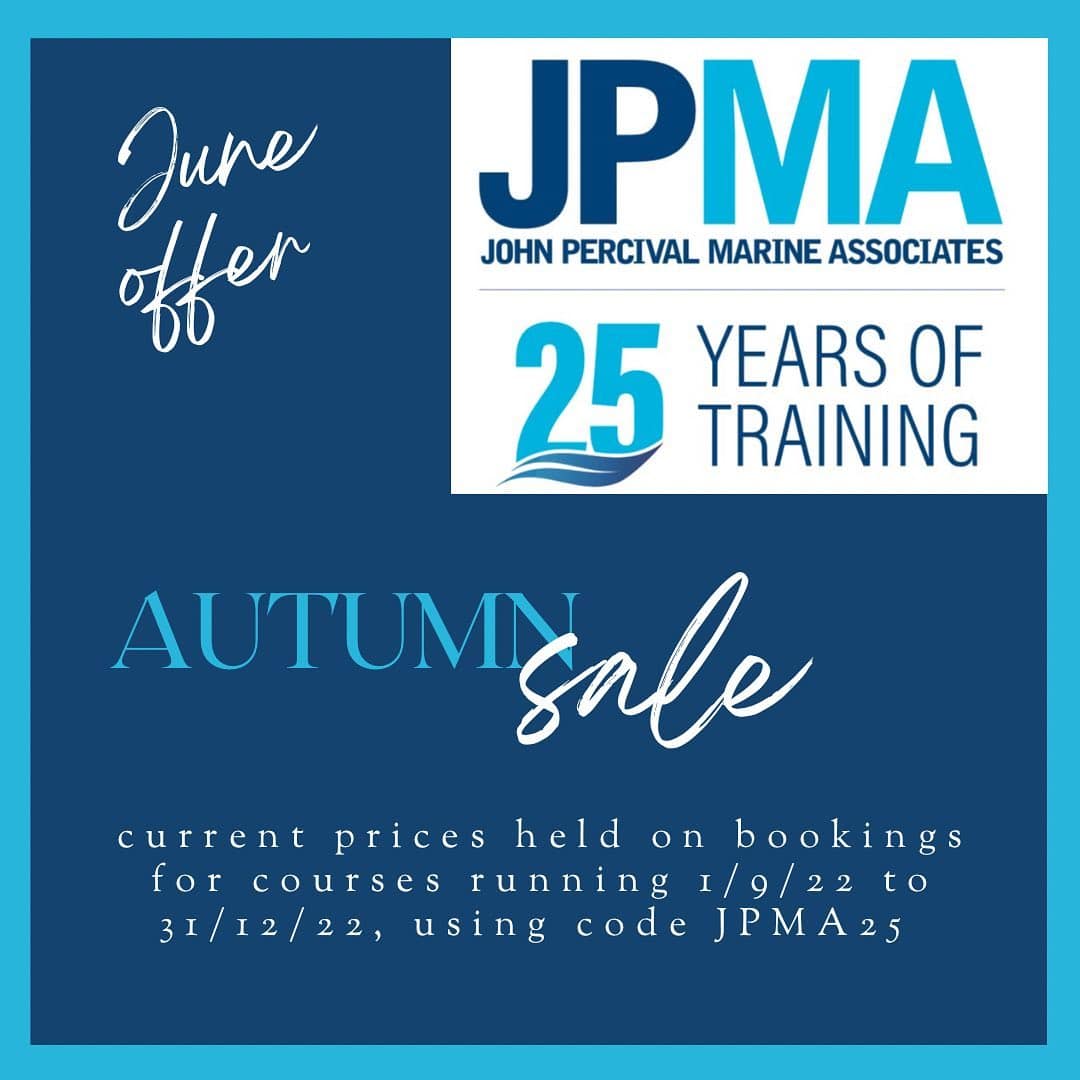 We're celebrating 25 years!
During 2022 JPMA will be running monthly competitions and offers to celebrate our 25th anniversary.
We are kicking off June with a delightful discount that's not to be missed!
Every year, in September, we revise our course fees, and for June only, we're holding the price on bookings for courses running 1/9/22 to 31/12/22 at this year's prices. Please quote our code JPMA25 to receive your discount.
This is applicable to all courses at JPMA/HSS, but excludes all courses booked through JPMA/HSS at other schools/colleges.
Also excludes all MCA/SQA/RYA exam fees. This offer cannot be used in conjunction with any other discount offered by JPMA, nor can it be offered retrospectively.
for further details please email reception@hss.ac.uk
Current and future course fees can be found on individual course pages.