Revalidation of MCA STCW CoCs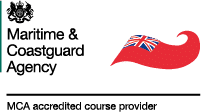 All MCA STCW CoCs must be revalidated every 5 years.
This is an administrative process, which requires you to download a form from the MCA website. Click here to access the form on the MCA website. Click here to read MSN 1861 'Revalidation of UK CoCs'.
The MCA updated the revalidation process following the Covid-19 pandemic, to make it easier for seafareres to keep their documents up to date. There is now an electronic application process, which is detailed on this very helpful page of the MCA website.
You can apply to renew either existing or expired certificates. You can do this if you've completed one of the following:
12 months' seagoing service in the last 5 years

for yacht candidates, they will accept 12 months Yacht service for this
if you hold a Master (Code Vessels) <200 GT CoC, they will accept 6 months' seagoing service on code vessels in the last 5 years;

3 months' seagoing service in the last 6 months;
2 and a half years in an acceptable occupation.
.
If your CoC lapsed a long time ago, you'll need to demonstrate 'continued competency' (i.e. show you met the sea service/occupation requirement in the 5 year period before your CoC expired and every 5 year period after this).
.
Examples of acceptable occupations are:
marine pilot;
MCA surveyor;
marine college lecturer;
technical, engineering and marine superintendent or ship repair manager;
harbour master;
hydrographic surveyor;
Classification Society marine surveyor.
.
Deck & Engineer officers will need to submit your CoC, a valid ENG1 medical certificate and discharge book/cert of discharge showing the required service. Your Basic & Advanced Fire and Safety certificates or proof of refresher training must also be submitted with your application.
If you're a Deck officer you should submit your UK GMDSS certificate with your revalidation application so that your endorsement expiry date can be synchronised with the date on your CoC. You should also submit an ECDIS certificate with your application. If you do not have an ECDIS certificate, you will receive the following CoC limitation:
"From the 1 January 2017 this certificate is not valid for service on ships fitted with ECDIS".
You may subsequently request the removal of this limitation by providing documentary evidence of MCA approved ECDIS training.
There is no requirement to submit a HELM certificate when applying for revalidation of a CoC.
Further details on sea service requirements:
Your service must have gone through the new Sea Service Verification Process – please click here to read about new regulations.
Deck CoCs –
For the revalidation of Unlimited CoCs you will need to prove that you have served as a master or deck officer in any seagoing ship (other than fishing vessels) of more than 80 gross tonnes or 24 metres in length for at least 12 months within the last five years.
For the revalidation of Yacht CoCs, the MCA will accept onboard yacht service in the deck department, where you must have served as a Master or deck officer in yachts of more than 15 metres.
For the revalidation of a Code Vessel CoC, the MCA will accept 6 months seagoing service (on code vessels) during the 5 years prior to revalidating your CoC.
Masters must also provide a company letter to verify their sea service. Self certified seatime will not be accepted.
Engineering CoCs – you will need to prove that you have served as an engineer officer on any sea-going ship of at least 350 kilowatts power for at least 12 months within the last five years.
All Revalidation Applications will be processed by the Seafarer Training & Certification Branch (STCB) at the MCA Headquarters in Southampton. All applications or revalidation enquiries should be sent to them direct.