"Exactly what I expected; very happy with the service received. Keep it up! Fantastic experience; will be back for Master Prep. Julie has great people skills; very helpful."

OOW Candidate
"The course was excellent in explaining how to simplify complex subjects/drawings/topics into a format appropriate and easy to reproduce/explain under oral exam conditions."

Y1 Candidate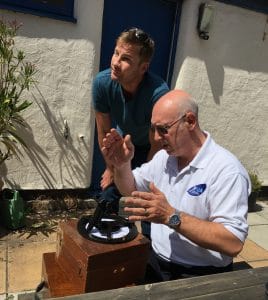 JPMA are renowned for our well designed and highly successful Deck and Engineering oral preparation courses and pre-course prep packs, set up by the late Captain John Percival, which have seen thousands of candidates since the late 90's.
Since his unfortunate passing in 2014, our oral prep instructors have continued John's legacy, resulting in continued high pass rates on first attempt.
We offer the following oral preparation courses:
Engineering MEOL, Y4, Y3, Y2 & Y1. SV 2nd Engineer, SV Chief Engineer 3000kW & 9000kW.
We also deliver oral prep courses to Merchant and Workboat professionals.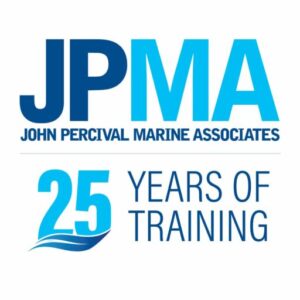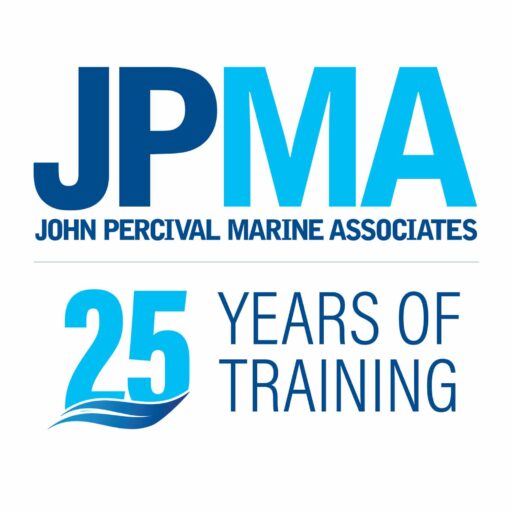 ONLINE COURSES DURING THE COVID PANDEMIC
We are currently offering Deck & Engineering oral prep and some 1-2-1 tutoring online.
For seafarers who are in the middle of their studies, and don't know when their oral exam will be, or for seafarers who are planning to do their modules when lockdown is over, but struggling with a certain subject – we can help!
Our instructors are available to offer hourly, half or full day 1-2-1 sessions.
MCA Oral exams are currently taking place online. Candidates holding NOEs should book an oral exam though the centralised system by emailing their NoE (and certain pages from their TRB for OOW candidates) to:
Once received, the Online Oral Exams team will check the details and send you a link to the Online Booking Service which will enable you to book your oral exam.
The MCA are issuing NOEs in receipt date order, i.e. 'first come first served'.
The MCA state that they are committed to supporting the Yachting industry, and ask that candidates wait patiently while they deal with those at the front of the queue.
A full rundown of how to apply for an electronic NoE, booking an oral exam, and what to do with your paperwork after the oral exam is available in MIN 675
Don't just take our word for it..:
Our Master <200gt (Code Vessels) and Master (Yachts) <500gt oral exam candidates had a pass rate of 100% at first attempt, in 2021.
OOW (Yachts) <3000gt oral exam candidates had a pass rate of 85% in 2021.
Following on from our outstanding results in 2020, we've maintained an overall Deck oral exam pass rate higher than it's been in nearly 15 years at JPMA
Every one of our Y4, Y3, Y2 and SV Chief Engineer <3000kW oral exam candidates passed on their first attempt in 2021.
Our Engineering results remain at an impressive level, with 91% of our Engineer oral exam candidates passing on first attempt. 
With this number of JPMA students passing first time, why would you go anywhere else for your oral prep?!
We've seen hundreds of loyal students who have begun their studies with us at RYA Yachtmaster Offshore or AEC level and continued with their studies to the highest level possible. We're delighted to see these students returning for their oral prep, cementing the knowledge they gained from the modules they have done at JPMA.
The length of the oral prep courses are:
5 days for OOW (Yacht) <3000, Master (Yacht) <500 & Master (Yacht) <3000. (Tues, Weds, Thurs, Fri & Mon);
8 days for Master (Code Vessels) <200 & Master (Workboat) <500. (Mon, Tues, Weds, Thurs, Sat, Sun, Mon & Tues);
5 days for Engineering (Thurs, Fri, Sat, Mon & Tues).
Each day is fully timetabled from 0900 – 1700. (Merchant candidates are given an extra day of prep, dedicated to cargo work/boilers and other elements that are not covered in the Yacht syllabus).
We can arrange the course for any dates that suit you, and we book your exam to follow immediately after that. We can't book an oral exam until your NoE is issued, but we will endeavour to book the exam for the day after the course finishes, and we can speak to all the exam centres on your behalf.
Once you have your NoE, and know your availability, we can let you know if we have any courses already running or if we need to set new dates for you.
We take a maximum of 4 students per course. (In extreme circumstances we will place a fifth student onto a course).
Extra prep days are available:
Many students worry that they have not had enough time to study, prior to arriving for the course. We can arrange extra revision days in the lead up to your oral prep course, covering the essential information from our prep pack (ColRegs, lights, buoyage, certificates etc).
We strongly recommend that you do not arrange any extra prep via Skype or other means during your prep course. Our course is fully timetabled to cover what you need – the homework you will be given each evening is essential and you are encouraged to work with the other students on your course in your free time. Over recent months we have found students who choose to do extra external prep have struggled to keep up – this is because the external sources do not necessarily complement our course package and can lead to confusion due to doing things in the wrong order.
If you feel that you need extra prep prior to your course, please let us know and we will endeavour to arrange this to match up with your course dates.
Deck candidates: Our local Marine Office hold Deck exams on Tuesdays, Wednesdays & Thursdays. Depending on the day of the week your exam is booked, JPMA offer 'Booster' oral prep days after the final day of the course, leading up to your exam. These are optional, but we strongly recommend that you maintain your level of knowledge and ability with these bonus days.
Course fees are inclusive of everything:
Lunch and refreshments are provided (as courses are currently running online, prices have been reduced to reflect this);
We will email our famous prep pack and pre-course reading for you to work on before the course (pre-course study is essential);
We have a full range of Deck and Engineering equipment available for all students to use during the courses – smartie boards, sextants, charts, publications, model buoys and an assortment of engine parts etc.
Our instructors also run mock oral exams to prepare you for the nature of the final oral exam.
Concierge Service:
We recognise that making a journey to us from overseas can be stressful, so we have always done our best to lighten the load. As a complimentary part of your booking process, we offer a concierge service, helping with travel arrangements, taxi bookings, accommodation (off-site) and we even get you to your oral exam with no fuss.
NOTE: the oral exam is designed to show the MCA that you have the knowledge contained within the written modules, and the practical experience from your sea service, resulting in them finding you competent to hold a UK Certificate of Competence.
We strongly recommend that all of the written modules are completed prior to attempting the oral exam. An NoE pass is valid for 3 years, so if you sit but do not pass a written exam, you can re-sit it after the oral exam.
Candidates for Master (Yachts) <3000gt who do not hold a Master (Yachts) <500gt CoC MUST have completed and passed all of the modules etc before attending the oral examination, otherwise they will receive an automatic fail. Read more here.
Course Fees:
if there are 2 or more students on the course:
Deck 5 days £1,340.00 (post-prep Booster Days £268.00 per day) – includes lunch and morning/afternoon refreshments;
Deck 8 days £2,145.00 – includes lunch and morning/afternoon refreshments;
Engineering 5 days £1,340.00 – includes lunch and morning/afternoon refreshments.
if no-one else books on the dates and you are the only student on the course:
Deck 5 days £1,565.00 (post-prep Booster Days £268.00 per day) – includes lunch and morning/afternoon refreshments;  
Deck 8 days £2,505.00 – includes lunch and morning/afternoon refreshments;
Engineering 5 days £1,565.00 – includes lunch and morning/afternoon refreshments. 
Prep Pack Revision Day £313.00 – includes lunch and morning/afternoon refreshments. 
email purser@hss.ac.uk to book these courses