Steps to Success – from Zero to Hero in 20 years!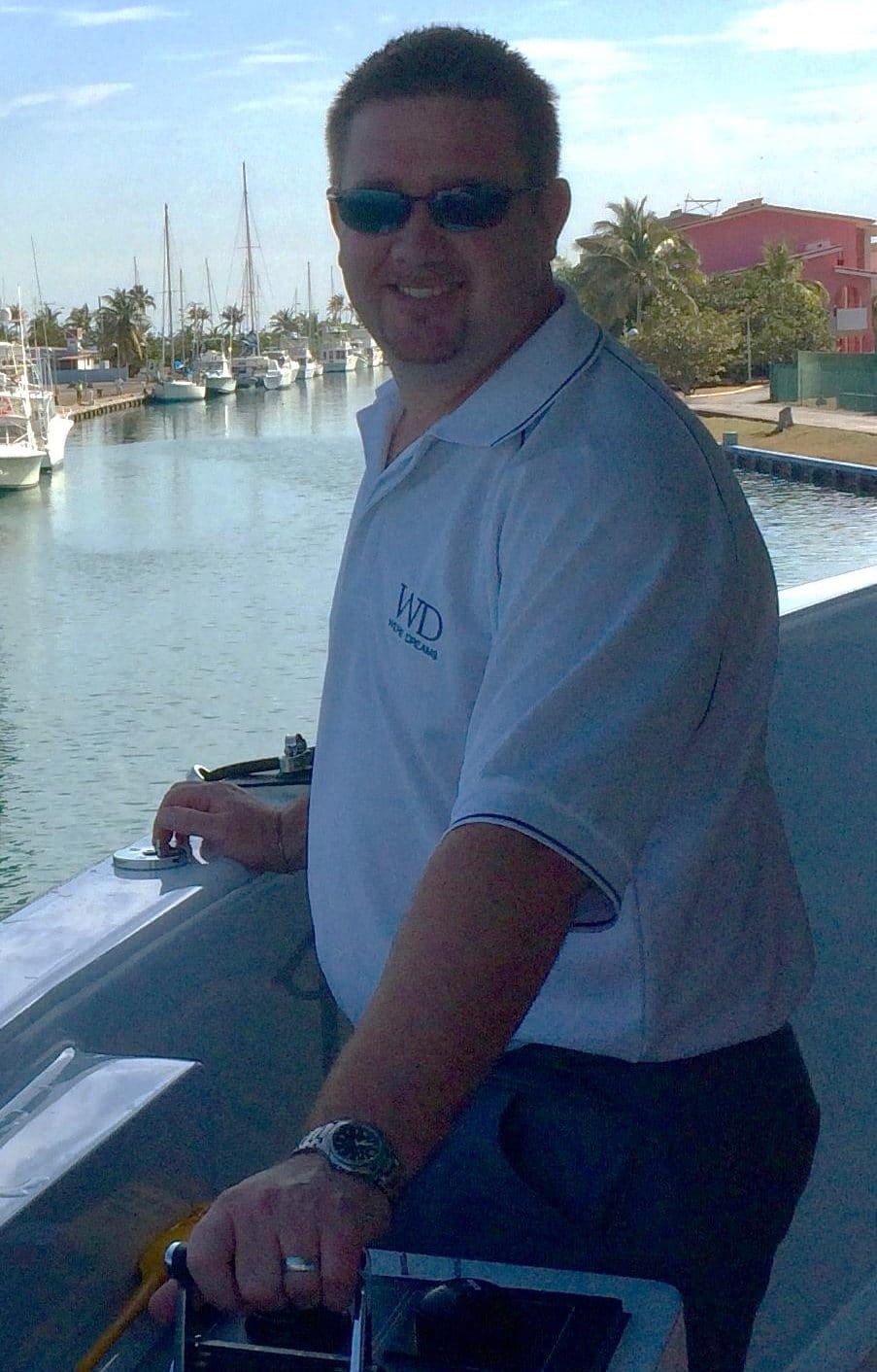 To round off our 20th anniversary year, during which we have run competitions, completed challenges, BBQ'd and other exciting events, we wanted to showcase one of our success stories, a student of whom we are extremely proud:
Matt Pownall-Jones came to us 20 years ago, when he was just 16 years old and not really sure what to do with himself. He is now Captain of a new build 62m Dutch motor yacht, due to launch in early 2018. We posed some questions to him, which we thought may help anyone who is interested in getting involved in the yachting industry.
What drove your decision to enter the yachting industry?
After leaving school at 16, I decided to gain some sailing experience, so I joined a crewing agency. Not expecting to make a career out of it, I did some crossings on sail boats and found that I loved it.
How long had you been working on yachts when you decided to work towards your OOW, and did you plan a long-term career in yachting?
I had been working on a large motor yacht as a deckhand for a while, and was given the role of watch keeper. I quickly realised this was where I wanted to spend the rest of my career, so I started my OOW courses soon after.
How has the industry, in particular the training and education required, changed since you first joined?
When I joined yachting, there was no real yacht certification in place. You could pack a bag and fly to Antibes, then find yourself on a yacht within a couple of days. This was before the ISM & ISPS codes were brought into force, and few people knew what a superyacht was. There were far fewer yachts, and it was a relatively small community.
Do you think recent changes to yacht training and education have made any improvement in the industry?
Yacht certification is much more respected than it used to be, to the extent that sea time on yachts is now accepted by the MCA for approved service on the unlimited certificate route. This is a huge break through and shows how the industry has moved forward.
What's the biggest challenge you have faced throughout your training, and how did you overcome it?
I completed my Master modules while on a build in Italy, so worked most weekends to get the time off to complete my courses. It was a struggle, but once I received my Master <3000 COC I realised it was well worth the pain!
What's been your favourite moment in your career, so far?
The first time I was in command on an Atlantic crossing, John Percival was also underway to Gibraltar on a delivery trip. We spoke via email and discussed our plans, as the weather forecast wasn't good. I found myself on a level playing field with my mentor, looking for the best course to take for both vessels. I was a few hours ahead of John, and giving him advice where I could. Fortunately we both got into Gibraltar before the weather decreased beyond reasonable conditions.
What advice would you give to someone starting out with their training?
Invest in yourself! Research the route you need to take and do a course or two in your time off. It may seem like you are missing a lot when you are training, but with the qualifications and better pay you will soon enjoy your free time more.
If Matt's story has inspired you to undertake your first course, call or email us quoting the code JPMA20 to receive a 20% discount on an Efficient Deckhand course (EDH) or Approved Engine Course (AEC) until 16th February 2018.