Covid Price Cut – Autumn Sale!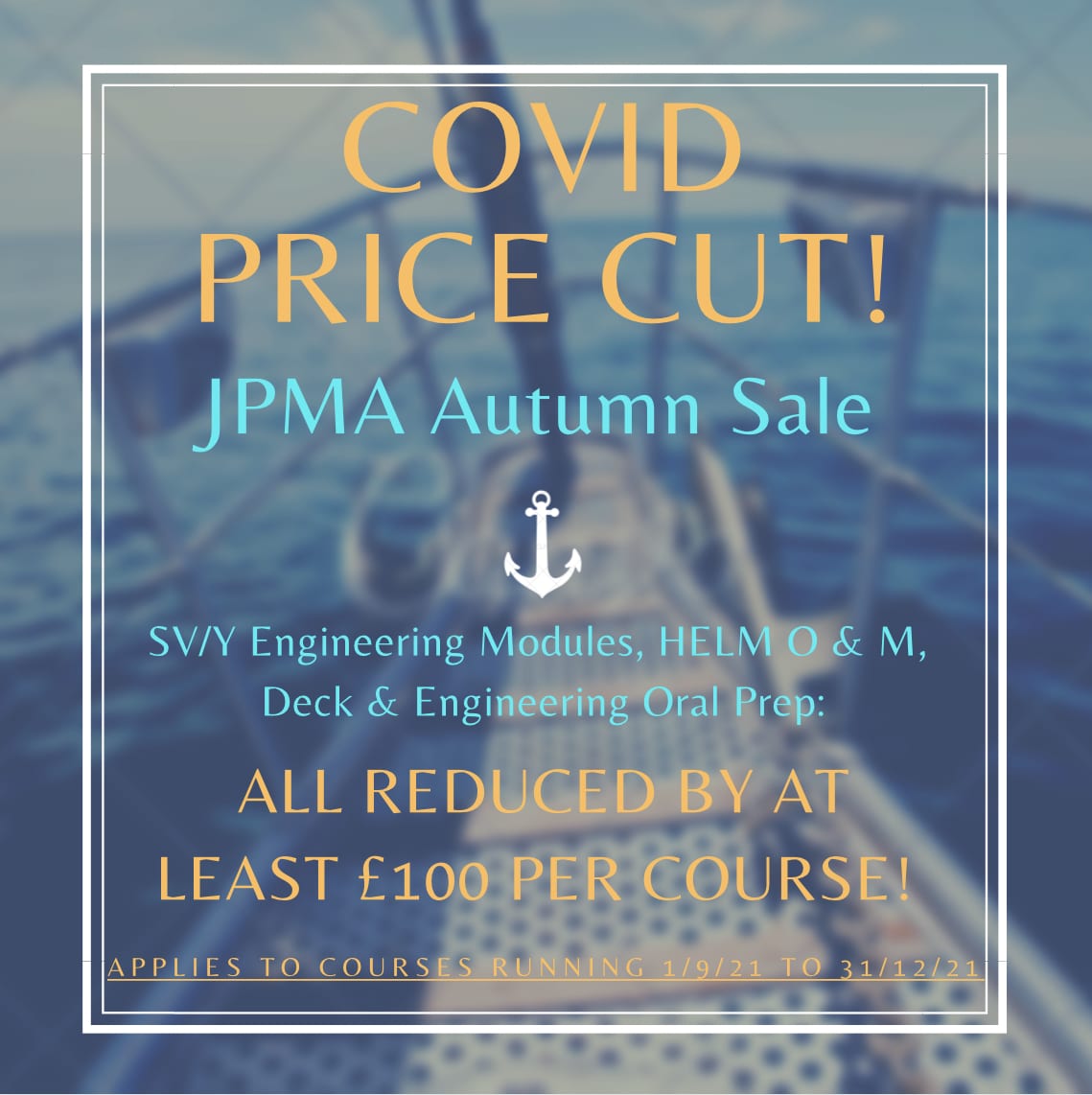 Every September we usually increase our course fees slightly.
This year we have cut prices instead – we've reduced the following courses by at least £100 per course:
Engineering modules for SV & Yacht CoCs;
HELM O & M;
Oral Prep for Deck & Engineering.
We understand that the pandemic has affected crew in various ways, and we want to 'do our bit' to help you.
The sale applies only to courses running between 1/9/21 and 31/12/21. Reduction applies to new bookings only. Bookings made for the sale period cannot be carried over.