2022 JPMA Leadership & Student Star Awards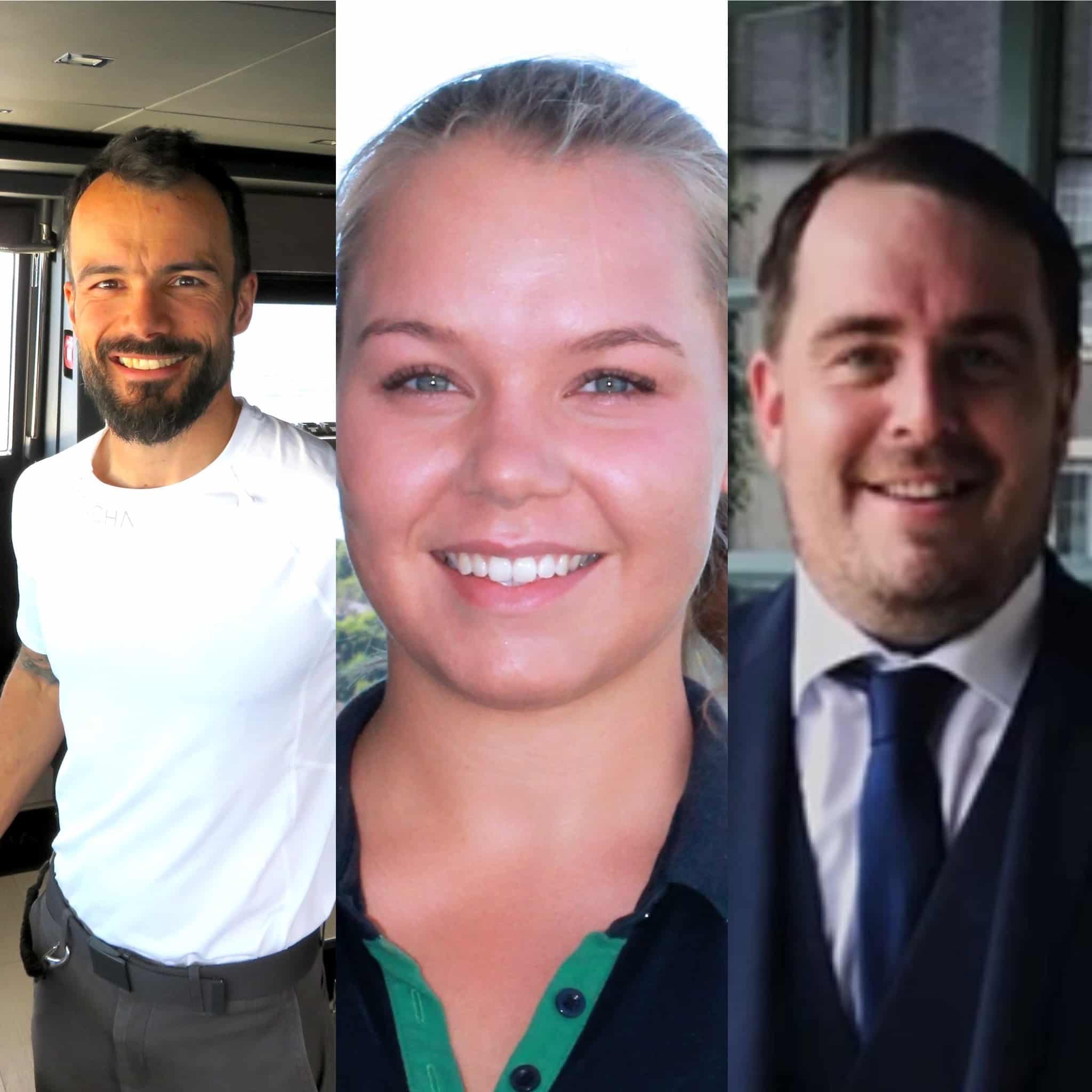 It's Awards Season!
Forget the Golden Globes, BAFTAs and the Oscars, we're looking back at 2022 to present our annual JPMA awards:
The John Percival Leadership Award;
Student Star (Deck) Award;
Student Star (Engineering) Award.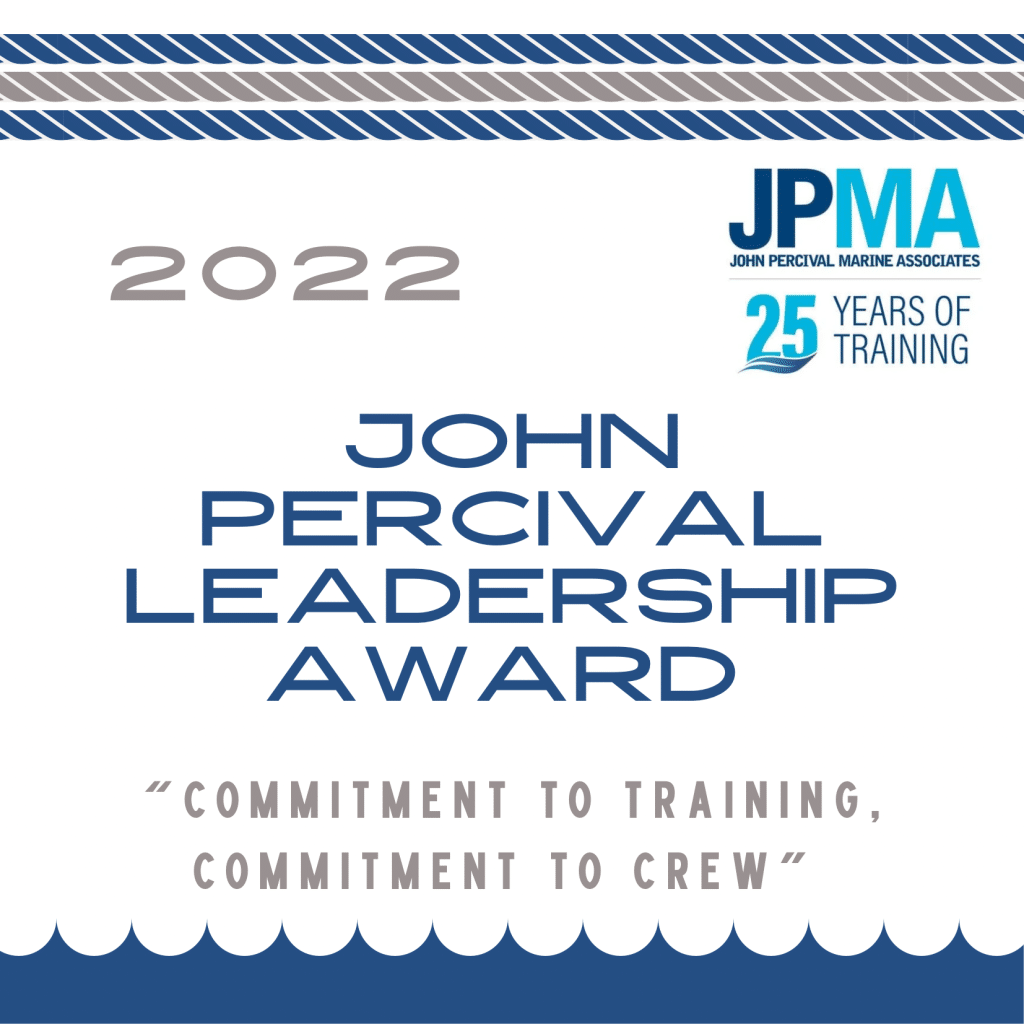 2022 WINNER – MATTEO MALFATTI
Captain John Percival was an ambassador for on-board training and encouraging investment in a yacht's crew.
JPMA, the yacht training centre he founded, aims to promote high standards in all levels of crew, in all departments, inspiring students to return to their vessel emboldened and ready to nurture junior crew.
In his memory, the John Percival Leadership Award was created, to reward crew members, at all levels, who personify that ideal.
Captain Matteo Malfatti was the worthy winner of the award for 2022, following his nomination by the crew and management company of M/Y Sangha. Here's what they told us about Matteo:
"There are multiple reasons why Matteo is a successful captain. He strives for excellence in every aspect of his life. People confide in Matteo because he cares and find ways to make all the crew comfortable in their positions. He has the ability to find solutions for every problem in every department. His skills surpass that of just being a captain…

He will always assist with engineering difficulties in the interior when we know that the engineer is occupied with other essential tasks. Doesn't matter what the request is, he will step in. From washing dishes, helping with food preparation, cleaning the mess Chef and I created, clearing the guest crockery after dinner to help with the interior, and doing late-night cover-ups for the deck crew. Matteo, would also rather stay onboard and step in to do deck duties so that his crew members get time off to enjoy themselves during the season where he can. If the chef needs help, he can step in easily. When crew and guests have a quiz night, Matteo will be the one with a cocktail shaker in his hands making exquisite drinks for everyone while the crew competes. Everyone can confide in Matteo and know that he will give sound advice and help where required and stay humble in all of this."

Sterna Stockhoff, Chief Stewardess.
"I believe a true leader is one who not only commands people towards an objective, but someone who truly believes in his people and who can step in where guidance is required… From a handful of delicate situations lived with Matteo, I especially recall that time when crossing the Atlantic, 800nm away from any land and in a 20m sailboat with 4 crew, we lost all the propulsion. Not only he managed the situation accordingly, but he also managed to keep the crew morale high, taking care of each one of us and even organizing little tasks and games to keep us busy in long days adrift in the middle of the ocean until we managed to sail to a safe haven."

Ivan Szymanski, 1st Mate.
"A good captain is not a boss, not a hierarchy, not even a manager. A good captain is essentially a leader, with all that this entails… Matteo is a transparent, honest captain who listens to his crew; he is aware of what each seafarer brings to the ship, he makes sure that everyone feels part of the team, and fosters bonds between us."

Pedro Fraga, Chef.
"Such a strong, rational, and understanding human being and that is without the job title of a Captain. He is always willing to help the crew and is super hands-on with the interior duties to make the workload a bit easier when things are a bit crazy. He always takes the time to listen to our concerns and will always judge a situation fairly and realistically. He is a strong-minded, driven, and motivated person that handles every situation with 100% commitment. Besides his great leadership qualities, he is a very caring, friendly, and understanding person and Captain and really takes great care of his crew."

Sanell Senekal, Stew/Masseuse.
"I have a strong passion for engineering and would love to continue my career down this route. Matteo has really helped me to get stuck into work with the engineering team on Sangha. He is always making sure I get the challenge I strive for in a work environment. Being up on the bridge with Matteo underway is always a good way to learn new skills. He has the ability to answer questions about navigation or manoeuvres in a way that is easy to understand. Even if one does not understand it straight away he really makes an effort to help you understand it."

Nils Hufnagel, Deck/Engineer.
"Straight away Matteo made me feel welcome and he guided me through the day-to-day operations and movements of the Vessel. He was always there to listen and help no matter what he had going on, he created time to listen… I felt like a valued crew member and I could tell that the whole crew felt the same way… My time on the bridge was always fun, interesting, and educational. Matteo has an amazing way of engaging people in conversation, passing on knowledge with such ease that only a true professional can do."

Matt Wilson, Temporary Engineer.
"I write this having worked with Matteo for the last year. As his yacht manager, I hope to provide him and his crew shore support but in turn, Matteo also delivers the same back. In the time Matteo has worked on Sangha he has retained crew in a way that was not previously possible on board. Crew turnover is now at an all-time minimum. He is immensely well-liked and respected by his crew. He has created all of this by developing a caring family atmosphere (perhaps it is his Italian nature!), where the crew can feel trusted, respected, and encouraged to develop their skills. His supportive environment extends past the actual crew to the team he works with from management to contractors and suppliers… He sets immensely high standards for himself and in turn, his crew sees this and is inspired and encouraged to motivate themselves accordingly. He is a great asset to the yacht, owners, and our management company. He is certainly a standout captain in our fleet."

Holly Hampson, Yacht Manager.
On hearing the news that he had won the award, Matteo told us:
"Receiving this news is an incredible moment for me.
I am blown away by this announcement and would like to express my most sincere gratitude.

Success comes when we want everyone around us to succeed. Believing in our people, being there for them, this is the key to achieving great things, together.
Once again, thank you very much for this incredible moment."
We received some very strong entries for this prestigious award and would like to thank all of those people who invested time in making a nomination, and recognising the hard work of their fellow crew.
Voting is now open for the 2023 John Percival Leadership Award.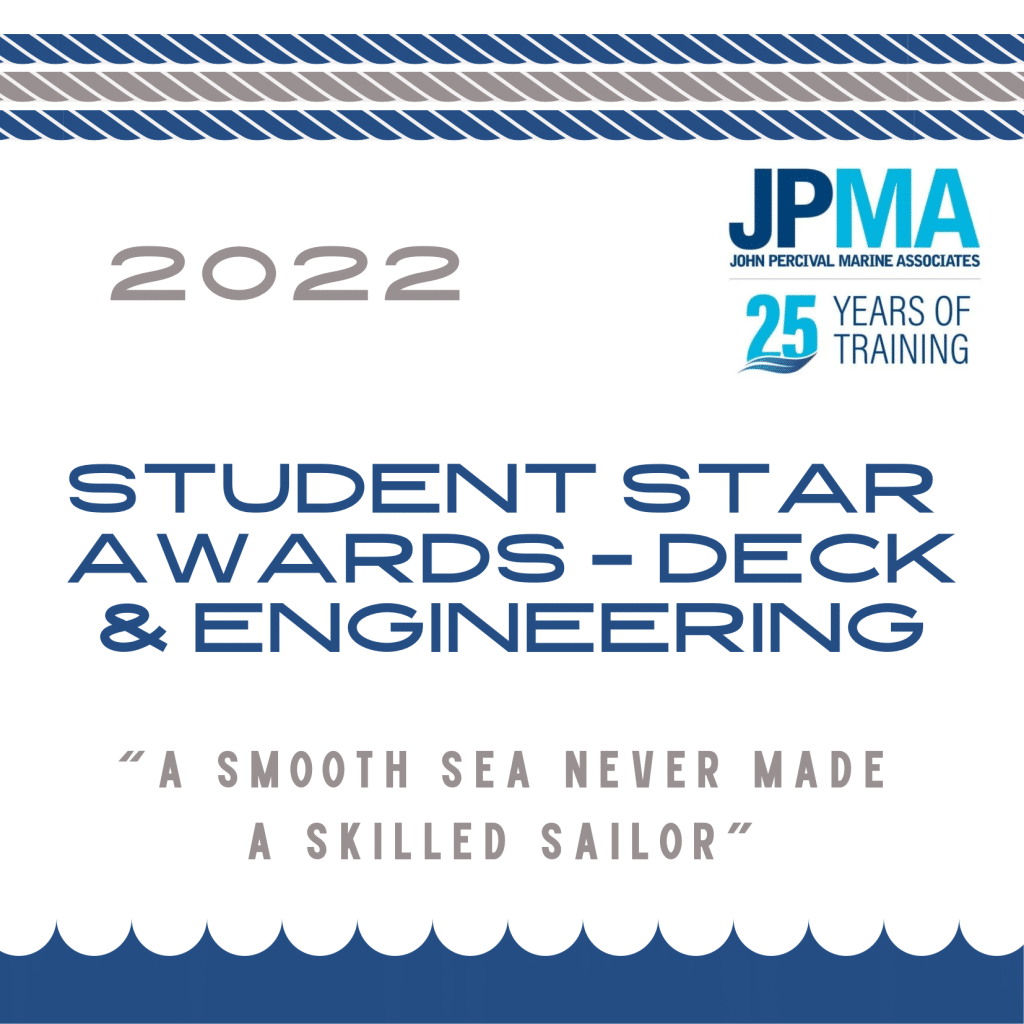 .
As an RYA and MCA training centre it is our aim to provide advice, training and guidance to all students we meet. Whilst our instructors are here to deliver education and training, they also emotionally support students throughout their studies, whether they're attending a 1 day or 3 week course.
During 2022 we asked our instructors to nominate students who they had taught during the year, who they felt had shown commitment and dedication to their studies, regardless of outcomes. Those people who, despite working on a busy charter yacht, had put in hours of pre-course study, students who had battled dyslexia or overcome adversity, and students who just knuckled down and tried their best.
The nominations were whittled down to one Deck and one Engineering student, who have both shown continued commitment to their studies and determination to achieve their goals.
The winners of this year's annual JPMA Student Star Awards are:
Deck – Emma Bokvist.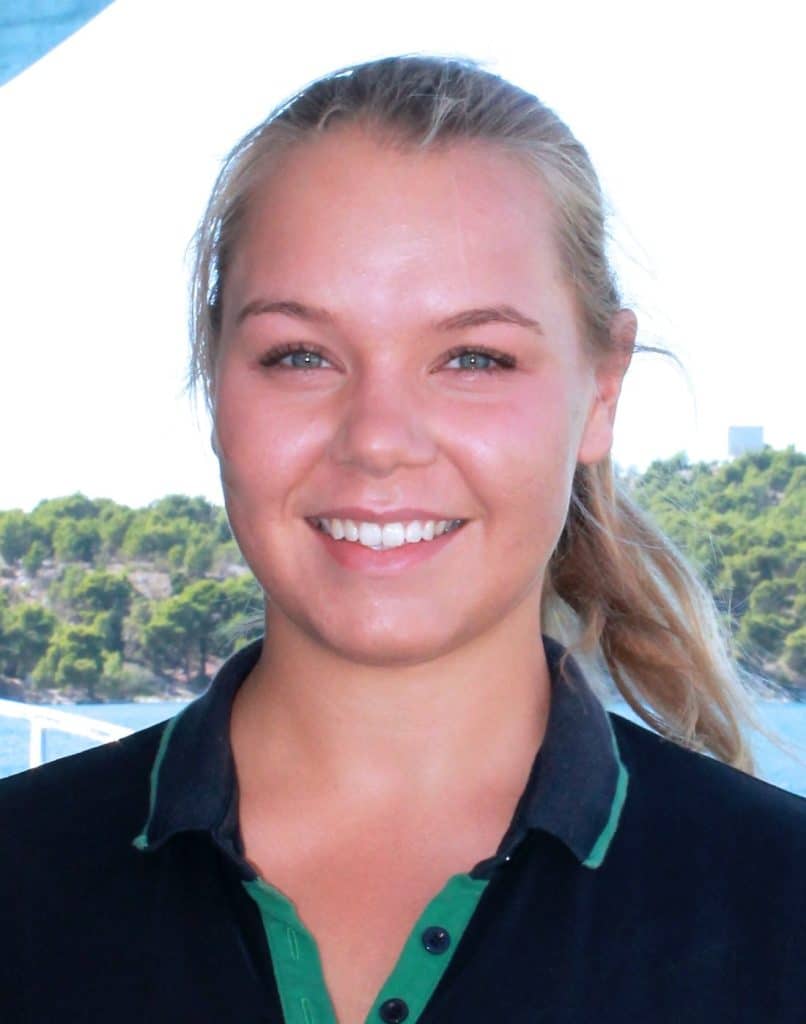 .
Our Deck Instructors chose Emma to receive a Student Star Award (Deck). Emma attended an online Oral Preparation course at JPMA and our Deck Instructors had this to say:
"Emma came to us in May 2022. She was well prepared for her oral preparation course, which was leading towards her OOW (Yachts) <3000gt oral exam.

A personally difficult and traumatic incident, just before the start of her course, meant that she had to postpone her course for a few days, in order to deal with the event.

When the course eventually got underway, Emma showed particular strength of character and personal commitment to carry on with her studies, despite the difficult conditions surrounding her personal and professional situation. I feel that if Emma had not been so well prepared in the weeks and months leading up to her course, she would have struggled with the external pressure that was on her during the course.

Congratulations, Officer Bokvist, a well deserved award, keep up the good work!"
On hearing the news, Emma told us:
"Thank you so much for the award! It is very much appreciated and unexpected.

I chose JPMA because it came highly recommended by colleagues who had done their oral prep with you, and it did not disappoint.

My instructor was very dedicated and personable. He went above and beyond to ensure I had all the tools I needed to be well prepared for the exam, even though the course was done online and we could not access all the physical material you would normally have at hand. Early starts and late finishes were not a problem and his educational approach ensured that I not only had all the information I needed, but also fully understood it before moving on to the next topic.

The fact that he sacrificed his weekend to accommodate for the incident mentioned in the nomination to be dealt with, speaks to the dedication shown by Garth and JPMA to accommodate and encourage their students' success in their career progression.

Many thanks to the whole team at JPMA for being super helpful, accommodating and professional in all aspects of your operation!"
Engineering – Adam White.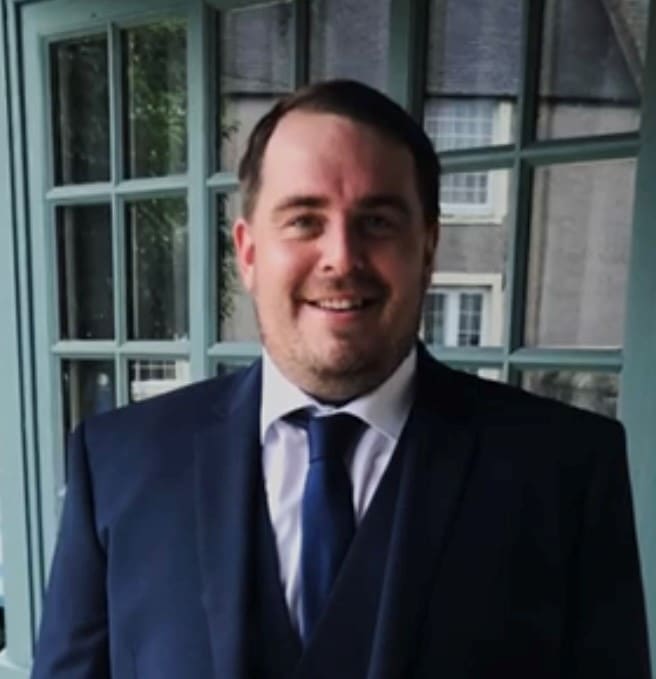 .
Our Engineering Instructors chose Adam to receive a Student Star Award (Engineering). Adam began training at JPMA with his Y4 modules in 2015 and progressed to his SV Chief Engineer modules by 2019, finishing off with the final oral preparation course in 2022. Our Engineering Instructors had this to say:
"Throughout the past few years Adam has shown great determination and resilience to achieve his SV Chief Engineer <3000gt/<9000kW CoC.

He has been proactive, working with the Training Team at Svitzer, his employer. He played an active role in putting a mentoring scheme in place for all his colleagues, which has gone on to help many others within the company.

He continued to study in his own time whilst still working full time, enlisting the support of his father as well as his assigned mentor.

Adam kept in regular touch with JPMA, liaising with us in order to arrange bespoke course dates, resit exams, and revision days not only for himself but his work colleagues, ensuring that they all had the most up to date course books and material.

He worked tirelessly, always seeking advice from the instructors as to how he could improve and pass, despite the hurdles he had to overcome with his dyslexia. He never gave up and although at times he was disheartened by the results he would pick himself up carry on, and his positivity helped encourage others around him. He went on to self-fund some of his training, until he reached his final goal in 2022.

He always came into the building with a positive attitude and a smile, certainly a well-deserved Star Student."
On hearing the news, Adam told us:
"I am so happy and delighted to have received this award. It is an honour that you picked me out of all the students you teach. I was not even expecting to win. It was a big surprise and I am over the moon.

I feel so humbled but pleased to receive this award. It was hard work and I would like to thank all those who helped push me on.

My dyslexia is an issue I have to deal with on a daily basis but I look upon it as a challenge I have to overcome, which at times can prove difficult. Thanks once again to everyone at JPMA for recognising my efforts – everyone has been amazing through my learning process. You have all been so accommodating with my dyslexia and nothing was ever too much for you to help me."
We would like to thank all of the students who came to us in 2022, for their hard work and commitment to their training.
Voting has already begun for the 2023 Student Star Awards.